Smart Solutions for Your Finance/Accounting
With our digital solutions you have enormous savings potential in your accounting and finance department. Create new capacities among your employees through extensively automated processes. User-friendly, flexible and without time-consuming training or implementation phases.
Significantly reduced turnaround times and less susceptibility to errors

Forward-thinking and flexibly adaptable to your needs Smart automation of core business processes
Smart automation of core business processes
Our solutions help your finance department to automate and significantly simplify central processes. Instead of manual processing with physical approval paths in the company, documents can be processed digitally throughout, from receipt to archiving. You benefit from high transparency, fast turnaround times and easy communication.
Digital Invoice Processing
With our digital incoming invoice processing, physical receipts become obsolete – and with them the tedious approval process that has to go through the individual departments in-house. Instead of manual processing, personal handovers, long turnaround times and even lost receipts, everything is read out automatically as soon as the invoice is received and then processed completely digitally: regardless of location, quickly and with integrated communication channels.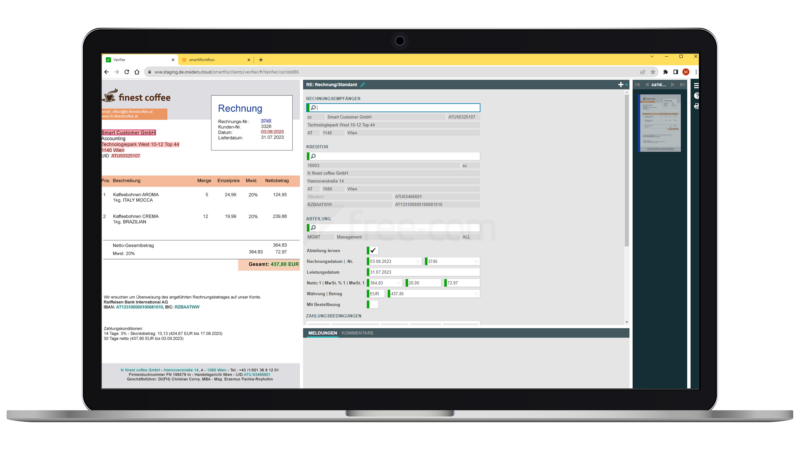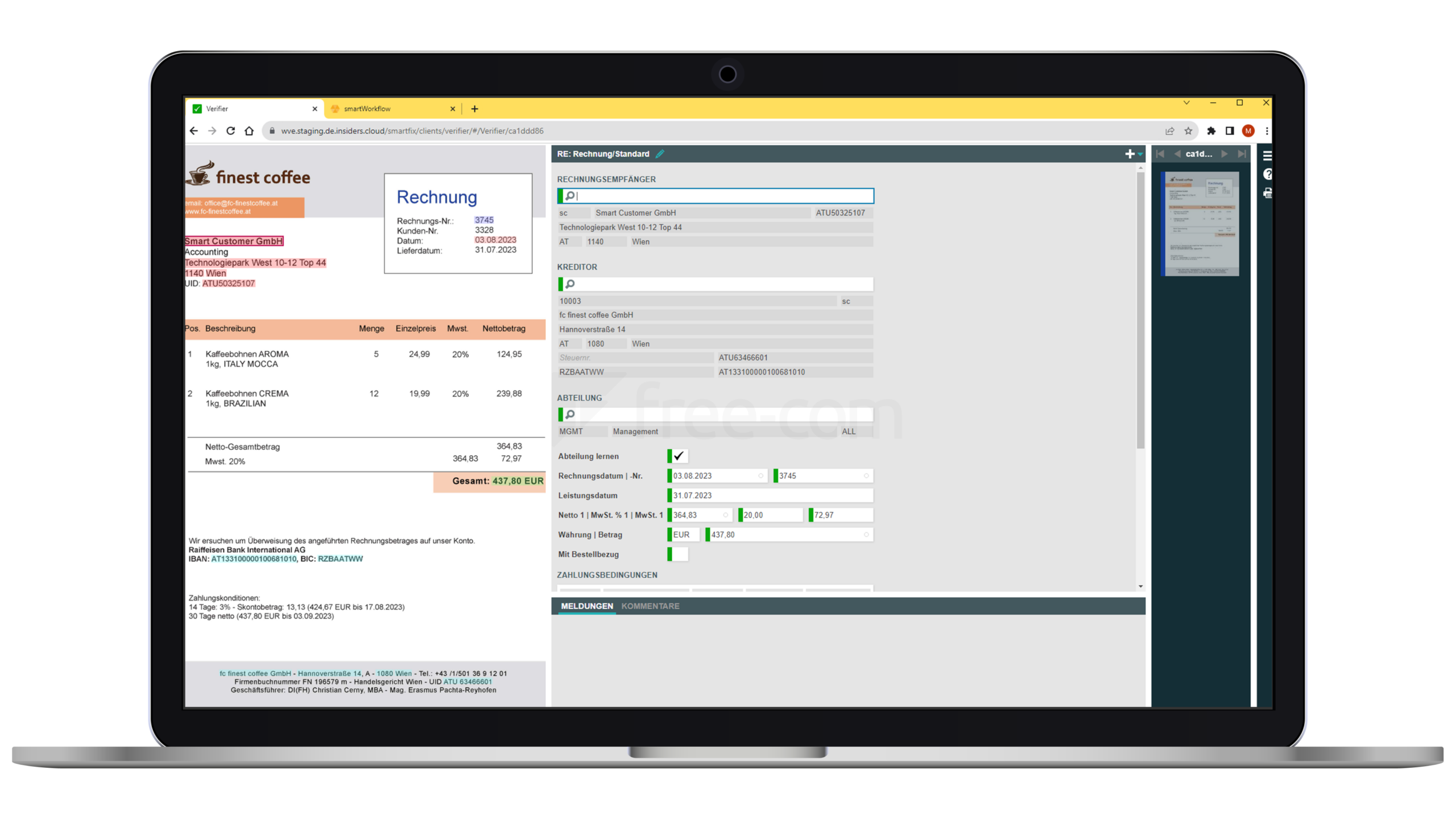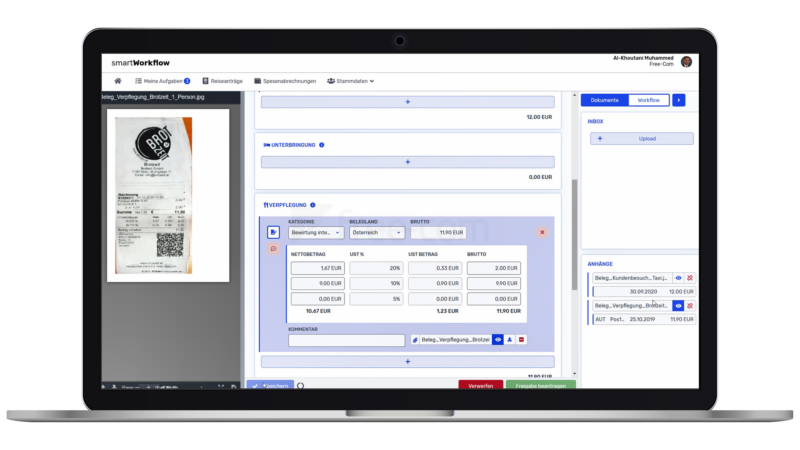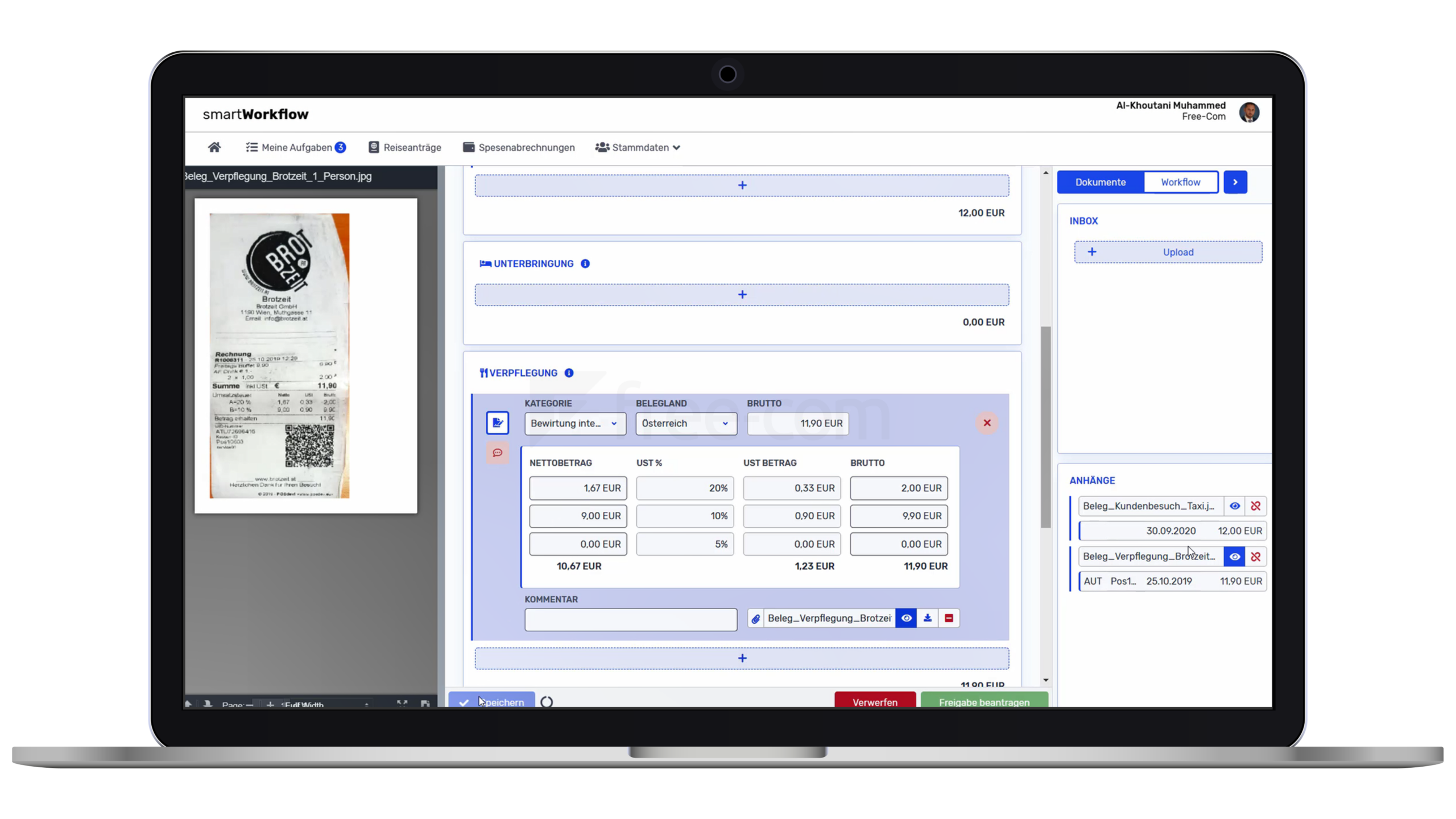 Expense Report
Our digital expense report simplifies your accounting enormously. When employees receive a receipt, they can upload a photo of it and have the invoice data automatically extracted. During data extraction, validity and plausibility checks are automatically carried out and compliance with company guidelines is checked. The invoice can then be finalised, submitted and approved digitally, regardless of location. The process is transparent, intuitive and benefits from fast communication channels.