Smart (travel) expense reports
Automating (Travel) Expense  Reporting
Replace physical receipts with mobile photos: with electronic (travel) expense reporting, you can digitally submit and approve your invoices. All relevant data is automatically extracted, and additional expenses (such as mileage) are calculated in just a few clicks. Pre-configured approval workflows make it quick and easy to review travel requests and expense reports.
Location-independent requests and reports, even from mobile devices

No need for physical receipts anymore

Significantly more efficient process with reduced error rates
Workflow
Automate (Travel) Expense  Reporting
Benefits
All Advantages of Digital (Travel) Expense Reporting
Save Resources
Significantly less effort for request submission and expense reporting
Intelligent Automation
Automatic extraction of relevant data, including country-specific variations
Compliance
Compliant reporting of all expenses
Easy Communication
Integrated chat function for straightforward communication
Transparency
User-friendly interface and central overview of all information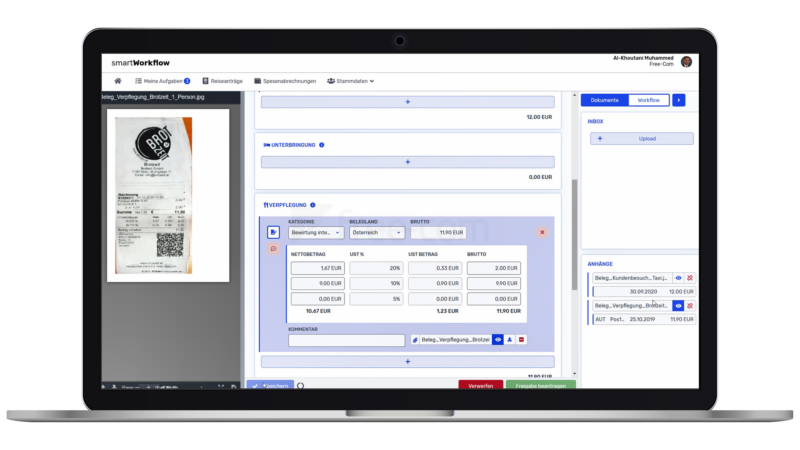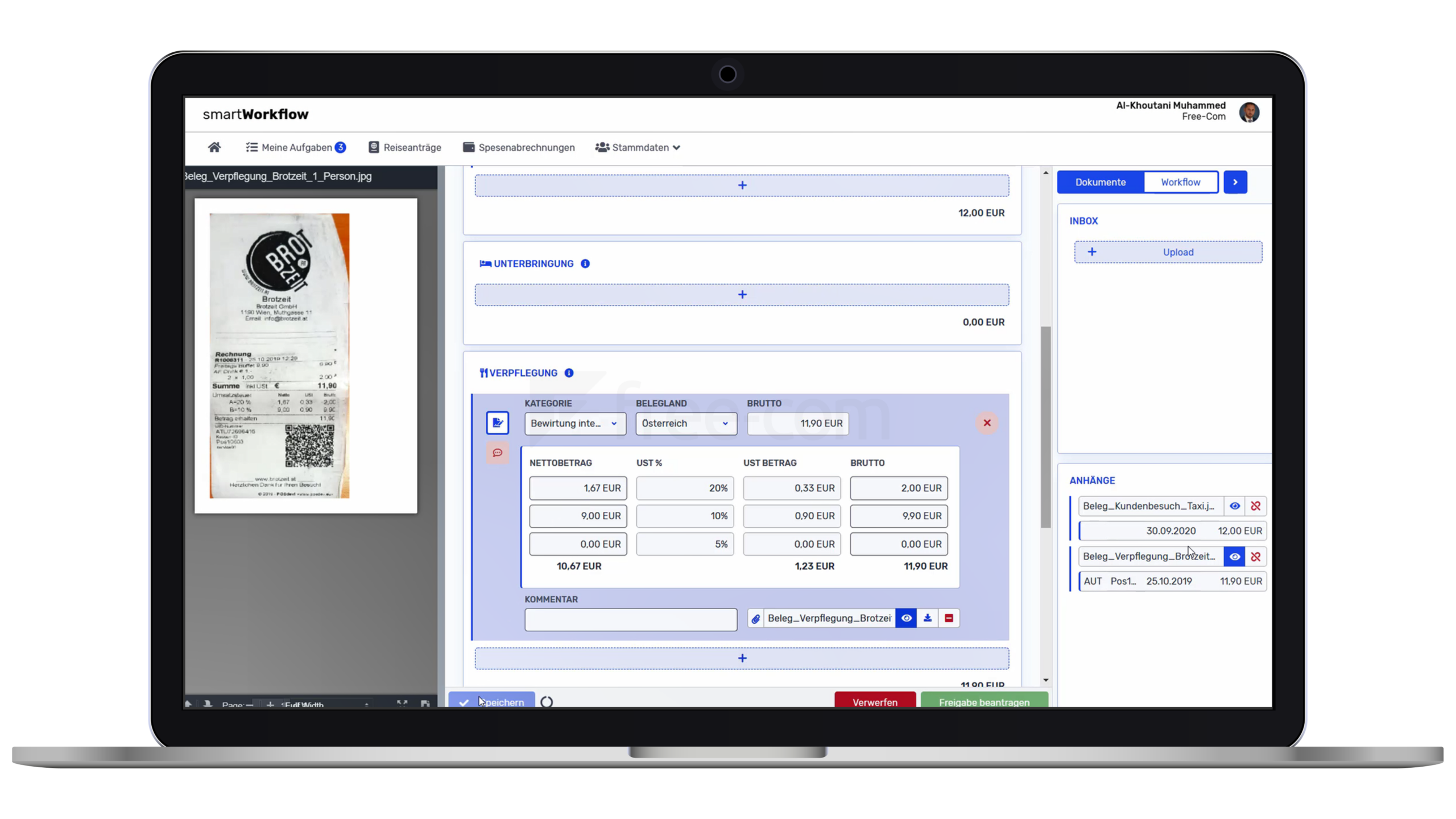 Expense Reporting
Digital Expense Reporting
Excel spreadsheets, long-term storage of individual receipts, printing, stapling, and other tedious steps are a thing of the past. With automated expense reporting, receipts are photographed and stored in your account via email. You can easily finalize the report at a later time. Clear approval processes and simple communication options ensure a smooth workflow from request submission to approval by supervisors.
Travel Expense Reporting
Automate Travel Expense Reporting
Automated travel expense reporting allows you to easily store receipts incurred while on the go and process them later (independently of location). Responsive expense report templates and automatic calculation of exchange rates, per diems, and mileage reimbursement greatly reduce the effort.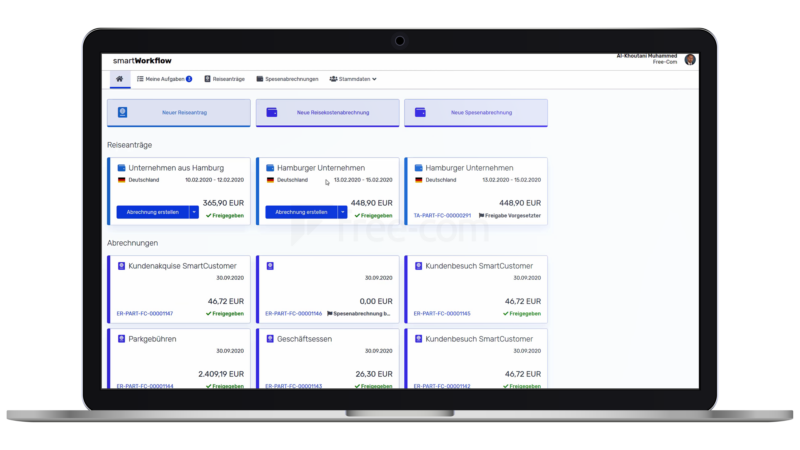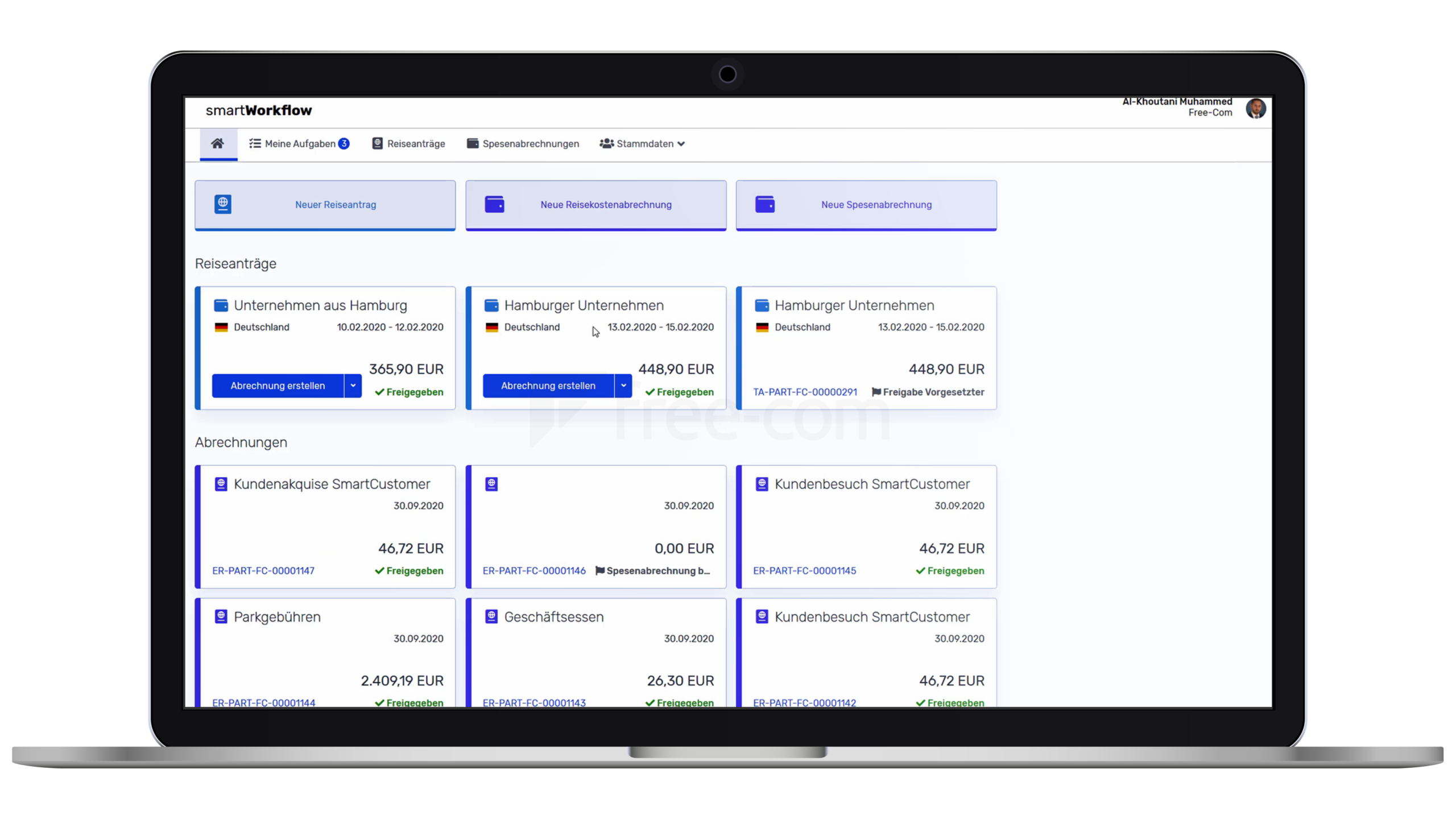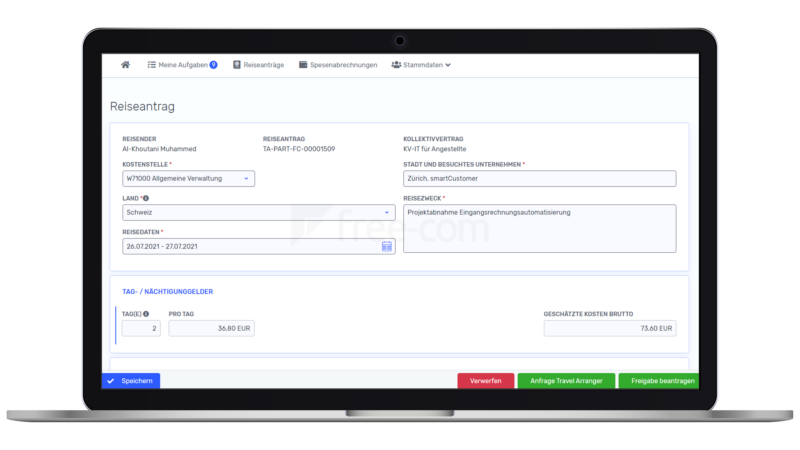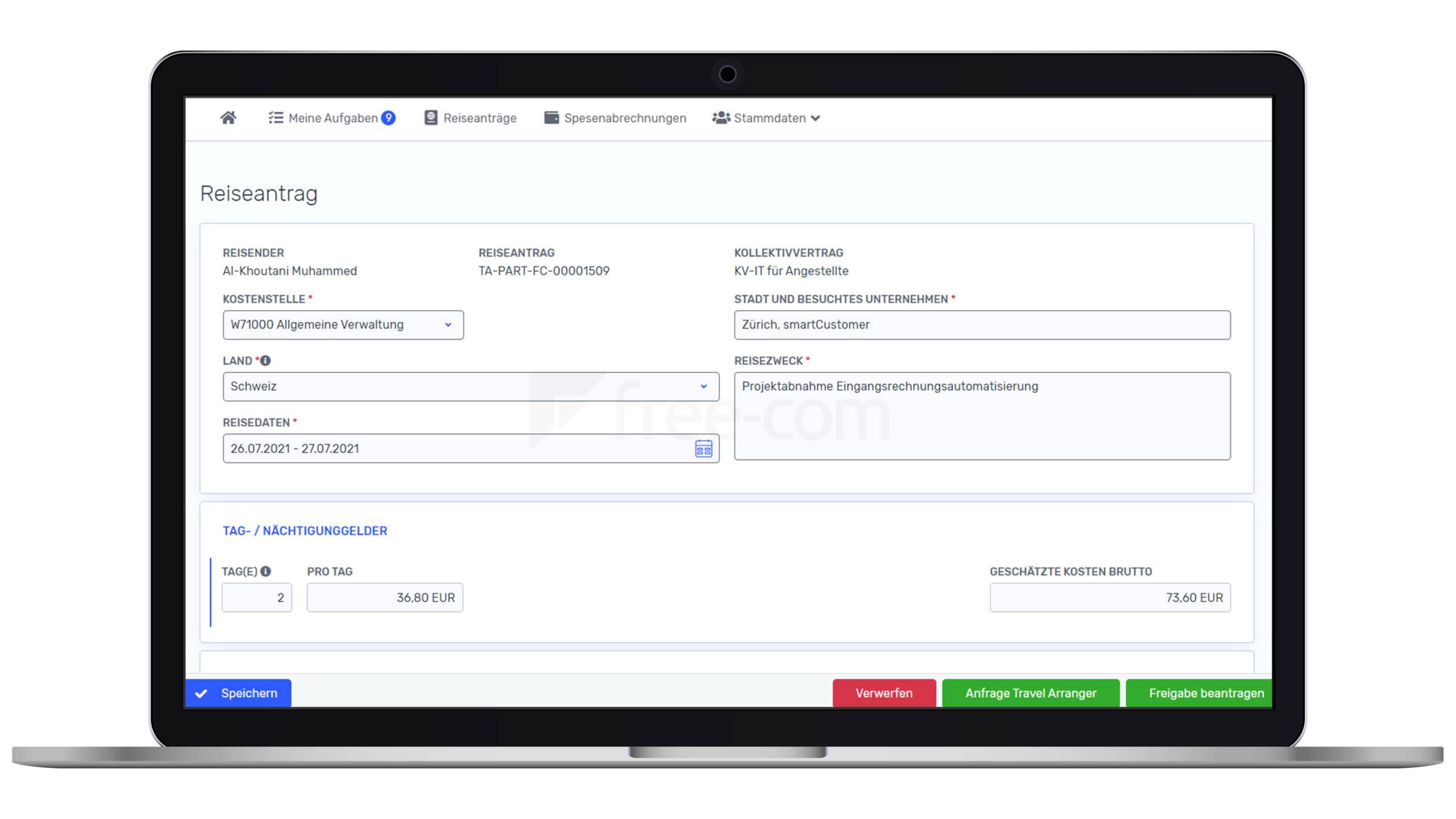 Travel Requests
Centrally Organize Business Trips
All information about an upcoming trip, such as reservations, tickets, or expenses, is centrally accessible and can be quickly viewed by relevant individuals. Supervisors gain maximum visibility into travel budgets, planned costs, and other parameters. Travel arrangers can organize trips much more easily and communicate effectively. Employees have access to the current status and all trip documents, even from mobile devices.
Integrations
Seamless integration into common FIBU/ERP systems
BMD

DATEV

MS Dynamics 365 Finance&Operations or Business Central

SAP S/4HANA (Cloud)

SAP Business One

IBM Maximo

Oxaion
Success Stories
Success Stories