SAP Invoice Processing
Electronic Invoice Processing for SAP
Digitize your SAP invoice workflow and benefit from numerous smart features. Relevant invoice data is automatically extracted and processed digitally, efficiently, and transparently in the subsequent workflow.
Open to all (e)invoice formats (EDI, ebInterface, XRechnung, paper, PDF, etc.)

Automatic differentiation between MM invoices with purchase order reference and financial invoices without purchase order reference

Compliance with legal documentation requirements and internal control procedures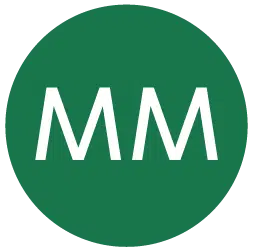 Cloud Solution
SAP Invoice Entry from the Cloud
Scalable
Efficient from as few as 10 invoices and flexibly scalable to 10,000+ invoices per day.
Secure
SaaS from certified European data centers.
Versatile
Processes all known invoice formats: ebInterface, XRechnung, EDI, scans, etc.
Flexible
No installation required, but fully integrated into your environment. Switching to On-Premise is possible at any time.
Fast
GoLive in a few weeks with full flexibility of workflows and accounting dimensions through low code customising options
Benefits
Benefits of Electronic Invoice Processing (SAP)
Complete Overview
All documents are visible throughout the entire workflow via the attachment list. Approval histories, the integrated chat, and viewing windows effectively consolidate all relevant information.
Open to All (e)Invoice Formats
The solution processes both traditional paper and PDF invoices as well as future-proof formats (EDI, ebInterface, XRechnung, etc.).
Reduced Expenditure and Processing Times
There are significantly lower processing and turnaround times per document. This reduces the workload for employees, ensures timely settlement discounts, and improves communication and processes.
Independent of ERP and Archive
No overloaded DMS, no bumpy ERP add-ons: You receive a flexible, focused solution from a team dedicated to incoming invoice processing.
Compliance
The documentation of the entire workflow, including the audit report for tamper-proof archiving, is automated. This supports compliance with legal documentation requirements under GAAB or internal control procedures.
Honest Focus on the User
Our solution is intuitive to use and offers numerous features to provide meaningful support to your employees. Lengthy training is not required: both users and the solution itself can start quickly.
Testimonials
Customer Testimonials
Success Stories
Success Stories